Registration Open for Provincial Youth/Junior Development Day Hosted by Sudbury Triple Threat
– Development Day open to 12-19 year olds – 
October 24, 2017 – Triathlon Ontario, the recognized Provincial governing body of Multisport in Ontario, announced registration is now open a one day Provincial Development day on November 26th, hosted by local youth club Sudbury Triple Threat Triathlon Club.
?
Provincial Development Program initiatives provide Ontario's youth athletes the opportunity to train under the guidance of Triathlon Ontario's Provincial Coach, within an enhanced training environment and a focus on developing skills and training vocabulary that is consistent with Triathlon Ontario's development pathway and in keeping with best practices of the world's leading National development programs.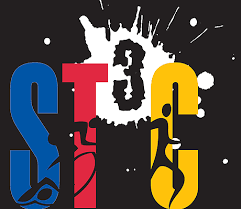 The November 26th development day is a coordinated effort between Provincial Coach Greg Kealey and the Sudbury Triple Threat Club.
The Development day is intended to provide Sudbury and surrounding area triathletes and coaches exposure to Provincial leadership, profess?ional development opportunities for local coaches, while also offering athletes from across the province the opportunity to train together, learn and have fun.
Schedule
Ben Avery Athletic Centre (Laurentian University)7:00-7:30 am – Meet and Greet8:00-10:00 am – Swim Session (speed vs  stroke rate assessment, critical velocity testing)
10:30-12:00 am – Athlete and Parent Q&A session with Provincial Coach (athlete pathways, coach and athlete training accountability, athlete development)
12:00-12:30 pm – Bike and Transition set up
12:30 – 3:00 pm – Bike power profile, fatigue resistance session run assessment and video, off the bike/run cadence assessment
?
3:00 – 4:00 pm – Wrap up session
?
?
?Triathlon Ontario, through the Provincial Development Coach, has developed a program to increase the number of training opportunities and locations in the province through a partnership program with youth clubs and youth programs.
?
?Triathlon Ontario is is committed to building an infrastructure with the capacity to support athletes across the Province with consistent, experienced coaching while providing proper direction and support consistent with Ontario's athlete development model, monitoring and tracking athlete development and improvements in home training environments.
?
?Triathlon Ontario invites all youth clubs to inquire about the hosting program and request information on the criteria by criteria by contacting Provincial Development Coach Greg Kealey at 
[email protected]
.
?About Triathlon Ontario
Triathlon Ontario is a non-profit organization that is the recognized Provincial Governing Body for Multisport in the province of Ontario. Our mission is to provide leadership and governance for the development of a safe and fair environment for Multisport in Ontario.
?
?Triathlon Ontario oversees the sanctioning of races and clubs and undertakes a number of duties and responsibilities on behalf of athletes at every level, coaches, clubs, officials and race directors to ensure the growth and development of the sport in a fun and safe way. For more information please visit: 
http://www.triathlonontario.com
.
?
Follow us on Twitter: @TriOntario
?
Like us on Facebook: www.facebook.com/TriathlonOntario
https://www.triathlonontario.com/wp-content/uploads/2017/10/ST3C.jpg
903
1184
Triathlon Ontario
https://www.triathlonontario.com/wp-content/uploads/logo-triathlon-ontario.png
Triathlon Ontario
2017-10-23 13:22:17
2017-11-28 16:48:37
Youth/Junior Development Day Hosted by Sudbury Triple Threat